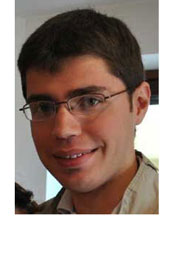 Renato Galluzzi
Renato Galluzzi received his PhD degree (2014) in Mechatronics from Department of Mechanical and Aerospace Engineering at Politecnico di Torino and is currently a postdoctoral research fellow in the same department.
Renato Galuzzi has contributed to numerous works within the Mechatronics Laboratory research group. His interests include vibration control and damping, electric machinery, power actuators and energy harvesting.
You will meet Renato during the first week where he will share with you his experience with Arduino and Simulink.