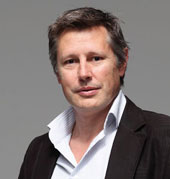 Claudio Turcotti
Claudio Turcotti has a master of science engineering degree in electronics from the Politecnico di Torino and a Ph.D. in computer science and complex systems. He works as development engineer in the Verrès branch of the Politecnico di Torino.
Claudio interests focus on 3D printing new materials and electronic systems. He pilots touristic planes.
You will meet Claudio during the first week where he will assist you in your first steps with 3D printers and moreover he will be at your side to technically define your idea.